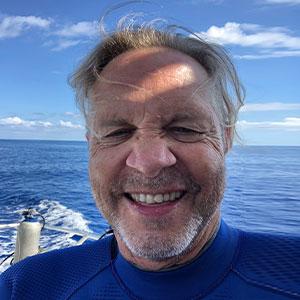 Michael Menduno is an award-winning reporter and technologist who has written about diving and diving technology for more than 30 years and coined the term "technical diving." In addition to his reporting duties, he serves as the executive editor of Global Underwater Explorers' (GUE) new blog "InDepth."
His magazine "aquaCORPS: The Journal for Technical Diving (1990-1996) helped usher tech diving into mainstream sports diving. He also produced the first Tek, EUROTek and ASIATek conferences, and organized Rebreather Forums 1.0 and 2.0.
Michael received the OZTEK Media Excellence Award in 2011, the EUROTek Lifetime Achievement Award in 2012 and the TEKDive USA Media Award in 2018. In addition to tech and cave diving, he is a passionate U.S. Masters swimmer.